Patient Confidentiality
Chester Road Dental Care takes patient confidentiality extremely seriously and has a strict policy in place. If you wish to see a copy of this policy please ask at reception. Patient records are kept in line with Data Protection Act requirements. All personal information is treated in the strictest confidence and relevant members of staff have access only when required. All patient records are stored securely to ensure information is only accessed as part of your treatment.
Your Patient information is available for you to see on written request according to the Freedom of Information Act 2000. Patient information will never be released to a third party without your express permission.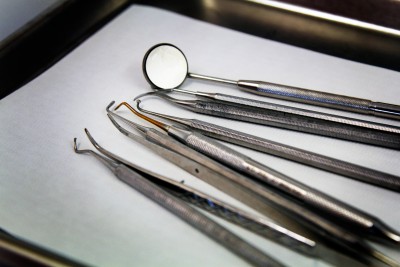 Feedback Complaints
We want you to be entirely satisfied with your treatment and care and have a "Comments Box" in the waiting room for suggestions, comments, and compliments about our services. If for any reason you are not satisfied with your care or the services provided by our practice please talk to our practice manager, Lisa Williamson, who will deal with any complaint according to our complaints procedure. Alternatively please put your concerns in writing to Dr Lisa-Marie Kitchen.
The practice will not tolerate abusive, threatening, or violent behaviour towards any member of staff, in accordance with our practice policy and NHS contract.
A copy of our practice complaints procedure can be viewed
by
following th
is
link.
Practice Complaints Procedure
Disabled Access
We endeavour to see all patients where possible and aim for those with disabilities to be able to access our care. We have hand rails and small steps at the front door. Please explain your needs to our reception staff and we will make every effort to accommodate you. Currently our WC facilities are located upstairs so please make arrangements prior to your appointment.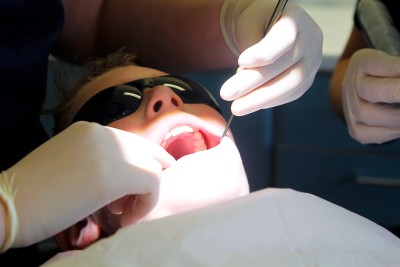 Emergency
We make every effort to see all regular patients for emergency care as soon as possible, usually the same day. Outside normal hours patients seeking urgent emergency dental care or advice should either ring the surgery on 01625 876900 for further instructions, or ring the
NHS 111
service by dialling 111 which is free from a landline or mobile.
NHS England
Information about local NHS services can be obtained from:
Cheshire, Warrington & Wirral Area Team
NHS Quayside (NHS North West)
Wilderspool Park
Greensall Avenue
Warrington
Cheshire WA4 6HL
Telephone: 01925 406000
Email:
england.contactus@nhs.net
Website:
www.nhs.uk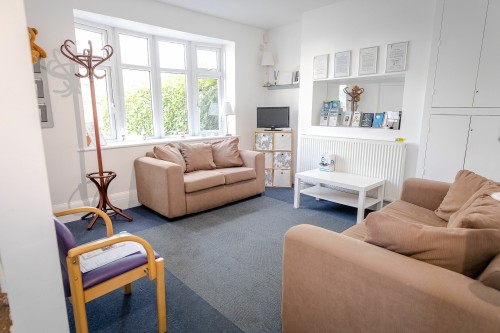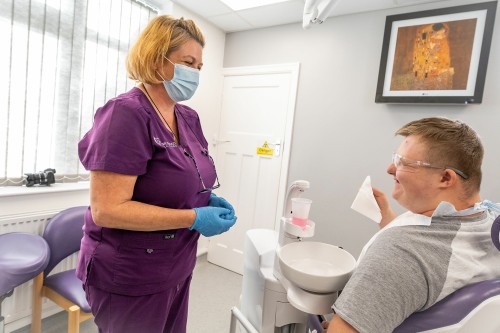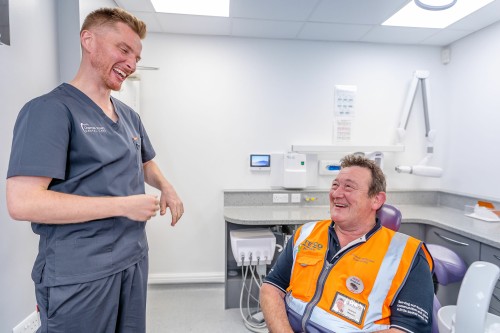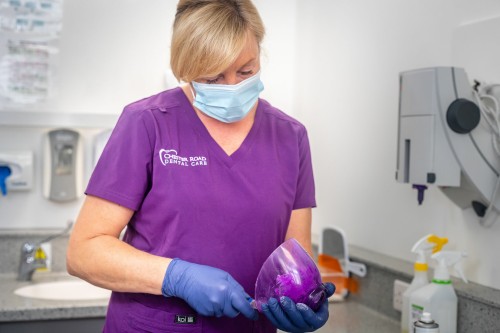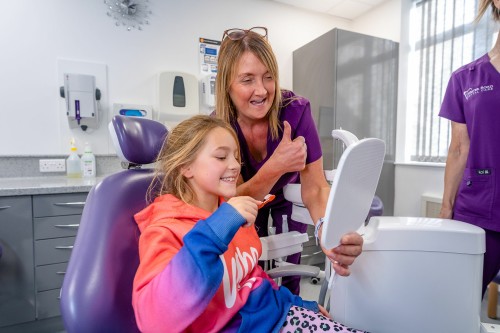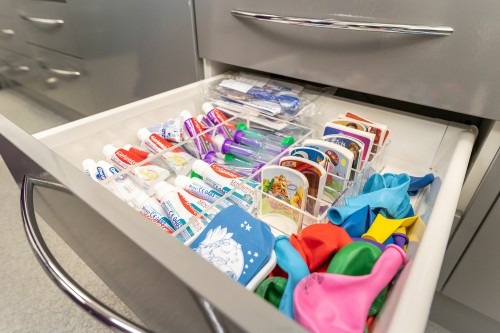 Services
Please see our Practice Fee Schedule for a full list of services we provide. This is available to download from our footer at the bottom of this page. We provide general dentistry to the whole population including dental examinations, hygiene appointments, simple fillings aswell as crowns, bridges, dentures and more. We are able to provide routine and surgical extractions and where necessary we refer locally to our network of specialist colleagues for more complex care..
Other Information
We have state-of-the-art Practice Management Software to facilitate efficient patient care and record keeping. All appointments are confirmed in writing, by telephone, text message, or email prior to the day of your appointment. Please make our reception staff aware of your preferred method of contact and advise us of any changes in your address, telephone numbers or email so we can ensure your records are up to date.
For those who are happy to be reminded by text message it would be helpful if you would let us have your mobile number.

We will ask you about your medical history including any medications you may be taking. Please make a note of these, or bring a copy of your current prescription to each appointment, as up to date information on medications is important to your dental treatment. All information disclosed remains strictly confidential.
Missing appointments wastes time and resources which are needed for other patients. If you are unable to keep your appointment please give at least 24hours notice. Failure to keep an NHS appointment will likely result in the loss of your NHS place at the practice. Private patients may incur a charge towards costs.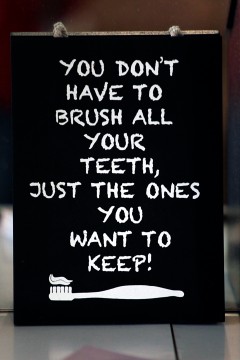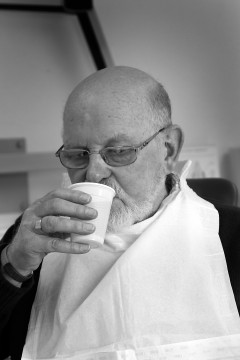 Where to find us
We are located on Chester Road in Poynton, within 200 metres of St George's Church. There is limited parking available at the practice. There are car parks in the village centre; we suggest you leave plenty of time to ensure appointments are not delayed.
Care Quality Commission
Our practice is registered with the Care Quality Commission (CQC), a regulatory body which ensures healthcare services meet government standards.
Details of our registration can be obtained from the CQC or checked on their website:
CQC National Customer Service Centre
Citygate
Gallowgate
Newcastle upon Tyne
NE1 4PA
Telephone 03000 616161
Website:
www.cqc.org.uk